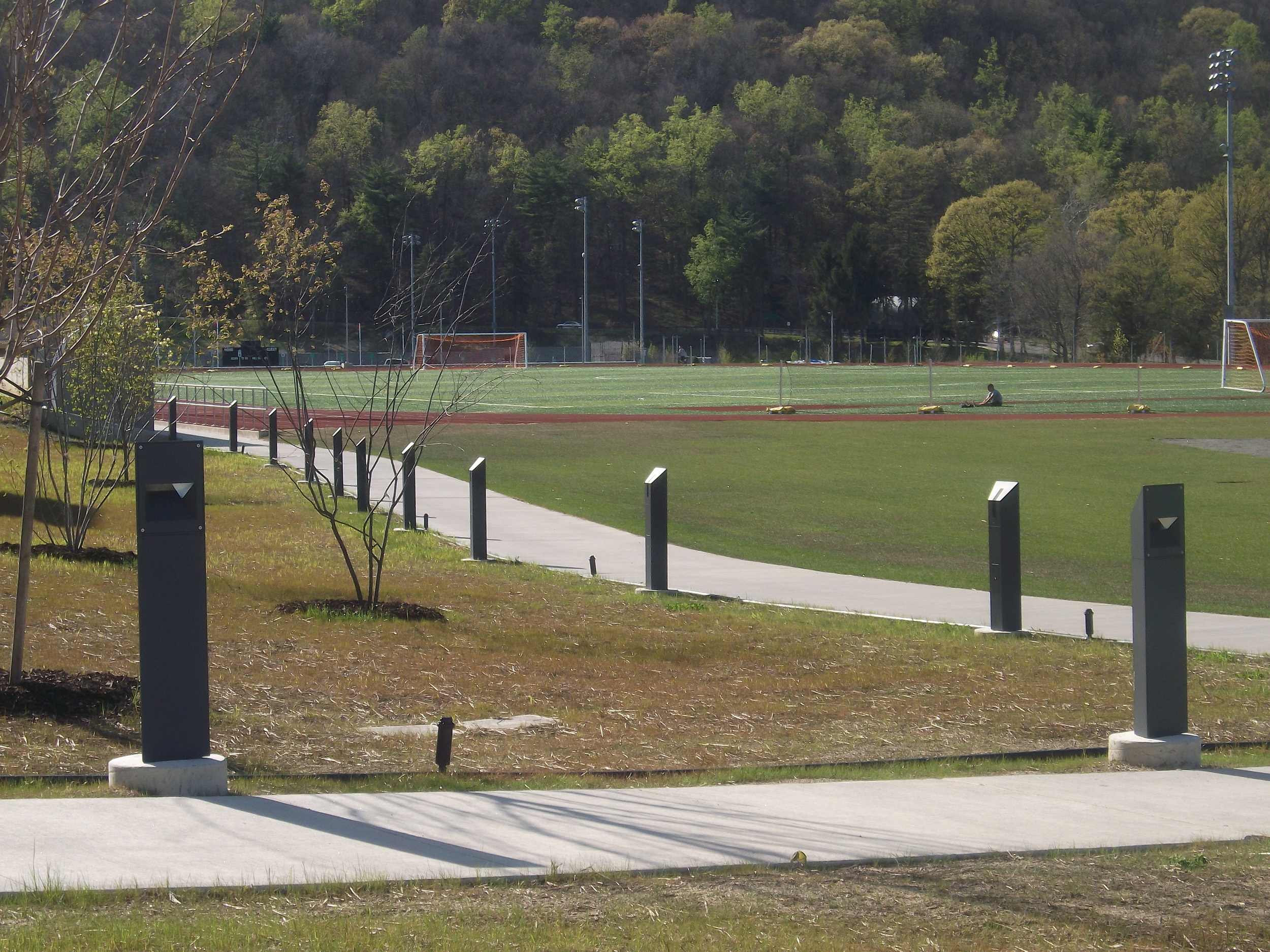 Track and Field Installers
Track and Field Installers (TFI) is an athletic construction company started in 1999. TFI installs all components of athletic equipment at high school, collegiate and professional tracks, stadiums and fields around the country. We provide both on-site construction and consulting services in the sports construction industry. TFI provides a fast-paced, energetic office environment with customers all over the United States
Pre·ci·sion - prəˈsiZHən/ - noun
1. the quality, condition, or fact of being exact and accurate. Everything rests on the foundation.
We provide a precise service which sets the stage for the rest of the track and field in order to meet construction regulations. TFI works with extreme precision with respect to elevation, location and dimension. Our goal is to meet all site tolerances.
Speed - /spēd/ - noun
2. rapidity of movement or action.
TFI is always ready to move. When a site is ready, our staff mobilizes quickly to locations around the country on short notice and we never stop moving. Our unique process, designed by owner Rodney Frazier, allows our crews to move quicker, more efficiently and often exceed schedules. Your deadlines are our deadlines.
knowl·edge - ˈnäləj/ - noun
1. facts, information, and skills acquired by a person through experience or education; the theoretical or practical understanding of a subject.
With almost twenty years' experience in the sports construction industry we are able to adjust to the particulars of each site. We understand how to construct a multi-event field so that the end user can most efficiently run multiple events and minimize on field work to transition events. When TFI staff arrive on site they can take the plans and implement with confidence. We've seen it, we've done it, and if we haven't we have the knowledge to figure out the best plan.